Event Categories:
Pivot With Purpose: How To Use Crisis To Unlock Your Calling
Pivot With Purpose: How To Use Crisis To Unlock Your Calling?
by Tay & Val, and A City for Her
Paris 7pm
San Francisco 10am
Register here
"Crisis, along with its energies of uncertainty, discomfort, and the extraordinary, shakes up societal norms and everyday routines to reveal enlightening insights into what we value, what's ultimately important, and what legacy we want to leave behind. We're in a way 'forced' to tap into the core truths of who we are, do a stock-take of who we want to become, and pivot accordingly."
— Tay & Val on Mind Body Green
Join globally sought-after speakers and teachers on Purpose, Tay & Val on a 90-minute interactive webinar to use crisis to distill your distinctive set of—strengths, gifts, and values etc.—into your unique calling, so you can start living with authentic expression and purpose, now.
You'll learn:
👉 The 5 stages from Crisis to Calling
👉 How to identify which stage you're at, and navigate each stage fearlessly
👉 How Crisis impacts your psyche, and where is the opportunity to create change and answer your Calling
👉 How Crisis magnifies the 1% that drives the other 99% throughout your life, and what that 1% is signaling to you, now
👉 How to answer the inevitable "What's Next?"
Some outcomes you can look forward to:
👉 Increased clarity for your life's mission, direction, and BEST next step
👉 More confidence and resources to implement these next steps
👉 Greater ease and flow in navigating challenges and opportunities along the way
👉 Increased productivity, completion, and fulfillment at work and in life
👉 Lesser chance of roadblocks, detours, and self-sabotage (through distraction, self-doubt/judgement, limiting beliefs/stories etc.)
Program
Start: 6:00 pm Paris/Brussels Time
9:00 am San Francisco Time
90-minute session
Register here
Investment
Pay from your heart. We're using the proceeds to support frontline workers, marginalized communities, and stabilizing small businesses and non-profits.

About Tay & Val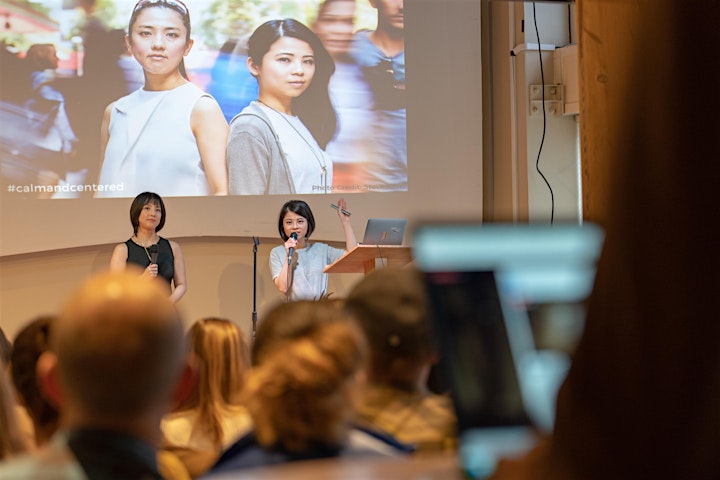 To date, more than 100,000 people across the world have experienced the teachings of TAY & VAL.
The duo works with visionary leaders and their teams to access and actualize potential, transforming people into fuller versions of themselves—so they can lead with purpose, build a positive legacy, and create a legendary impact in the world.Their clients include best-selling authors who are featured experts on Oprah's roster; world-class athletes who represented their country at the Olympics (twice); founders who have successfully founded and sold/IPO-ed their companies (multiple times); and directors who lead massive teams at billion-dollar MNCs.
A City for Her is an inclusive women's networking community that brings together dynamic businesswomen, expats, women business travellers, locals, business owners, entrepreneurs, and motivated students from around the world. More than 7'000 women are part of A City for Her community.
 A City for Her